Here are just a few of the things we handle at any of our locations: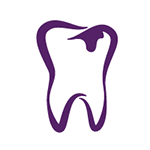 Tooth Restorations
Tooth colored restorations are referred to as composites, because they are composed of a resin matrix and fillers. Composites or resins have undergone continual improvements in durability, stability and esthetic properties. Tooth colored restorations are actually bonded to tooth structures as opposed to amalgam metal restorations that are locked into the tooth. Tooth colored restorations come in a variety of shades to match your tooth, so they will look and feel just like your tooth. These restorations are strong, tough and will last a long time if properly taken care of. At Omaha Family Dental we offer both tooth colored composite restorations and metal amalgam restorations.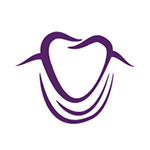 Periodontal Treatment
Healthy Gums and a Healthy Smile! Periodontics includes the supporting structures of the teeth, including the gingiva (gums) and bone. The word periodontal means "around the tooth" and healthy gums fit like a cuff around each tooth. Where the gum line meets the tooth, it forms a v-shaped crevice known as a sulcus. When these gums become damaged by periodontal disease, it becomes more difficult to practice effective oral hygiene as they harbor and promote the growth of harmful bacteria. These damaged compromised gums can lead to bone and tooth loss. At Omaha Family Dental we work hard to educate you on the importance of healthy gums and we promote healthy gums by twice yearly tooth and gum cleanings.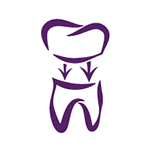 Crowns
Crowns: A crown (or cap) is a covering that encases the entire tooth surface, restoring it to its original shape and size. A crown protects and strengthens tooth structure that cannot be restored with fillings or other types of restorations.
Although there are several types of crowns, porcelain (tooth-colored) crowns are the most popular, because they resemble your natural teeth. They are highly durable and will last many years but, like most dental restorations, they may eventually need to be replaced. Porcelain crowns are made to match the shape, size, and color of your teeth giving you a natural, long-lasting, beautiful smile.
Bridges: A dental bridge is a fixed dental restoration used to replace a missing tooth or multiple missing teeth by joining an artificial tooth permanently to adjacent teeth. We offer bridges at all our clinics at Omaha Family Dental.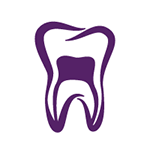 Root Canals
Root Canal Therapy is needed when the nerve of a tooth is affected by decay or infection. In order to save the tooth, the pulp (the living tissue inside the tooth), nerves, bacteria, and any decay are removed and the resulting space is filled with special, medicated, dental materials, which restore the tooth to its full function.
Having a root canal done on a tooth is the treatment of choice to save a tooth that otherwise would die and have to be removed. Many patients believe that removing a tooth that has problems is the solution, but what is not realized is that extracting (pulling) a tooth will ultimately be more costly and cause significant problems for adjacent teeth. Root canal treatment is highly successful and usually lasts a lifetime although, on occasion, a tooth will have to be retreated due to new infections.
Signs and Symptoms for Possible Root Canal Therapy: An abscess (or pimple) on the gums, sensitivity to hot and cold, severe toothache pain, sometimes no symptoms are present, or swelling and/or tenderness.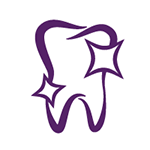 Invisalign®
Invisalign is an alternative to wire braces that uses transparent, incremental aligners to adjust teeth. It is manufactured by Align Technology, a multinational medical device company headquartered in California. The Invisalign treatment process involves taking a mold of a patient's teeth that is scanned in order to create a computerized model. Using the doctor's treatment plan, the computer model creates stages between the current and desired teeth positions that are used to create molds for individual aligners. Dr. Lippold at the Elmwood location is Invisalign certified. Please call the office directly to setup a consultation.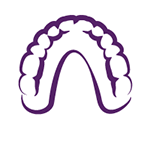 Full & Partial Dentures
Full Dentures: Full dentures are removable dental prosthesis that are fabricated when all teeth have been removed from the mouth. These prosthesis are then used to replaced these missing teeth. At Omaha Family Dental we have over 50 years experience in fabricating full and partial dentures.
Partial Dentures: A removable partial denture usually consists of replacement teeth attached to a pink or gum-colored base, which connects to a metal framework that holds the denture in place in the mouth. Partial dentures are used when one or more natural teeth remain in the mouth. The metal framework has clasps that hold the denture onto the remaining teeth. At Omaha Family Dental we can fabricate full or partial dentures.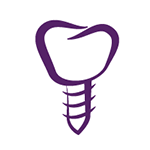 Dental Implants
A dental implant is an artificial tooth root that is placed into your jaw to hold a replacement tooth or bridge. Dental implants are options for people who have lost a tooth or teeth due to periodontal disease, large cavity, failed root canal, trauma or other reason. All Omaha Family Dental clinics offer dental implants.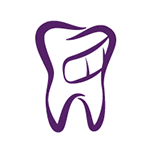 Dental Emergencies
Dental 911! A toothache has been said to be one of the most painful of experiences. At Omaha Family Dental we will see a dental emergency on the same day you call. Just call any of our Clinics for hours of operation and locations that are most convenient to you.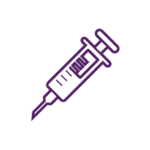 Dental Sedation
We offer oral conscious sedation at the Elmwood Clinic. Sedation dentistry uses medication to help patients relax during dental procedures. It's sometimes referred to as "sleep dentistry," although that's not entirely accurate. Patients are usually in a relaxed sleep-like state during procedures.